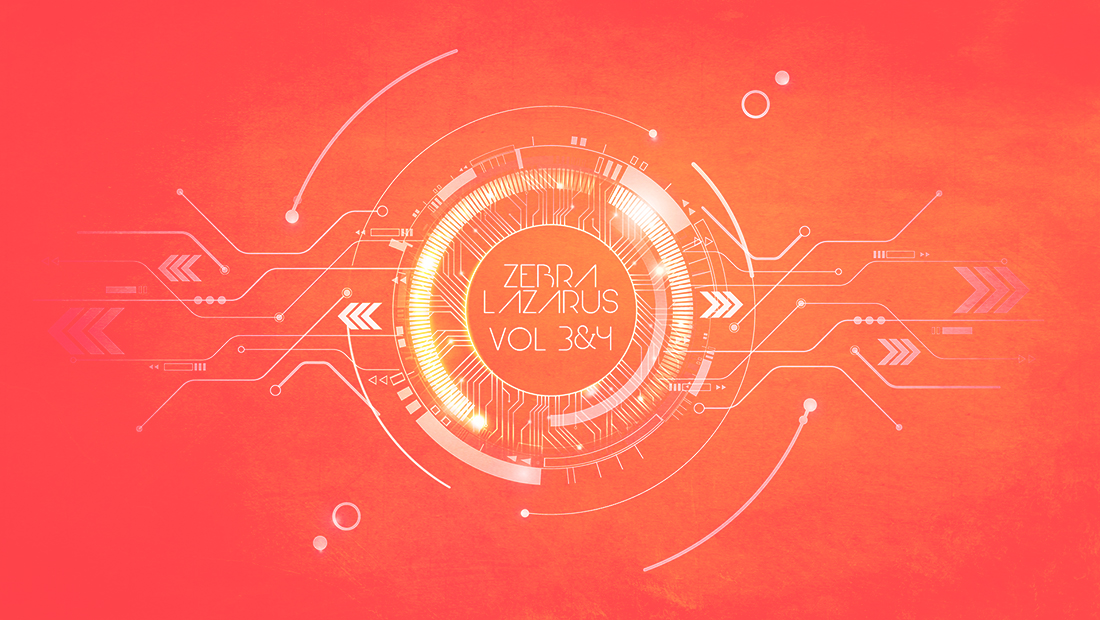 05 Jul

Zebra Lazarus 3&4 Released

It's often nice to come back to a previous release, especially one that was popular with customers and received very positive feedback.

That's very much the case with returning to Zebra Lazarus.

The first two volumes were heavily inspired by the absolutely fantastic game scores for the Deus Ex series, by Michael McCann, Sascha Dikiciyan and Ed Harrison, as well as Solar Field's music for the Mirror's Edge games.

Both scores take the electronic sounds of modern dance music and translate them into much more epic and cinematic themes and cues.

I had so much fun putting together the first two volumes that it was almost inevitable that more would come along. I've always been into dance music and, indeed, have always sought to find a place for it in my cinematic compositions.

Zebra Lazarus Vol III and Vol IV continue and celebrate this fascination, providing some exciting modern electronic synth patches with one eye on the depth and dynamism of game, TV and film scores.