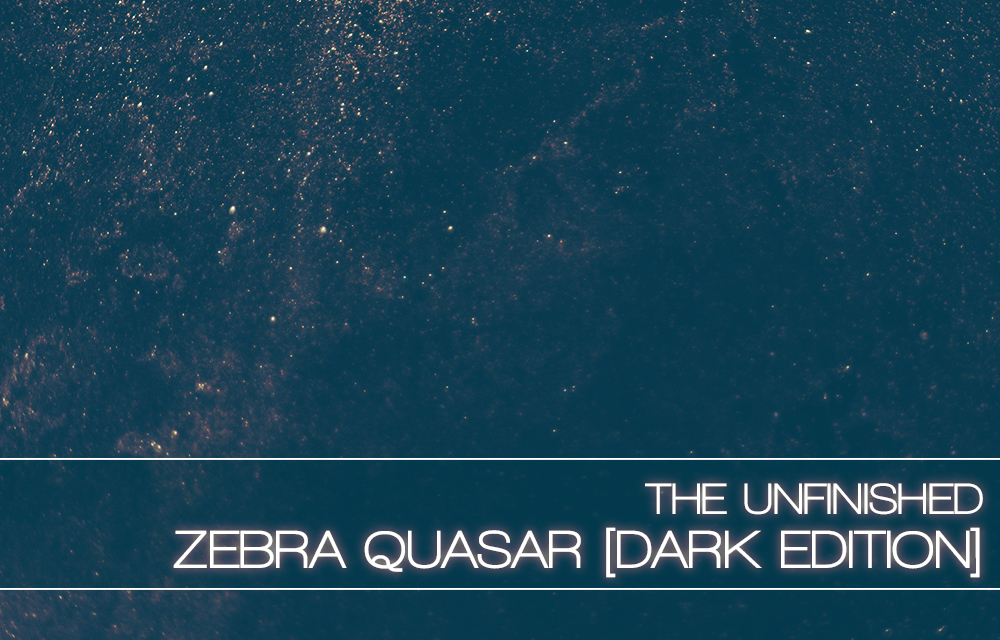 Product Details
Price: £29.99 +VAT
Date: 26/09/2016
Zebra Quasar: Dark Edition is a collection of 140 sounds for u-he Zebra2, with a further 140 reimagined versions of those sounds for ZebraHZ; totalling 280 sounds.

Quasar's focus is on electronic cinematic sounds, taking its inspiration from classic analogue synths and also cutting edge modern electronica.
The soundset was born out of working with Portuguese composer, Pedro Camacho, on his score for the Star Citizen game. Pedro was looking for some modern synth sounds that were inspired by more retro machines, to add some electronic vibes to his scintillating orchestral score. This meant trying to translate the ideas of the likes of Tangerine Dream and Vangelis through a prism of trance and techno, whilst retaining an epic, sci-fi, cinematic emotion.
This core collection of sounds fed into some wider inspiration I had from recent game scores such as Mirrors Edge: Catalyst, Quantum Break, The Division and even Deus Ex: Mankind Divided, which I did a little work on. All these soundtracks were using electronic/synth sounds in a cinematic capacity that reflected what I had been working on with Pedro and what I wanted to communicate with Zebra Quasar.
Dark, punchy basses and basslines; atmospheric, expressive leads and keys; powerful, dynamic drums and drumloops; deep, colourful pads and soundscapes; driving, kinetic arps and sequences. All these patches have extra fluidity and control programmed into the modwheel and the performance X/Y pads.
Zebra Quasar: Dark Edition is available at £29.99 +VAT, with the original version of Zebra Quasar at £19.99 +VAT. You can download a demo of some Zebra Quasar patches here.

ZEBRA QUASAR WALKTHROUGH VIDEO