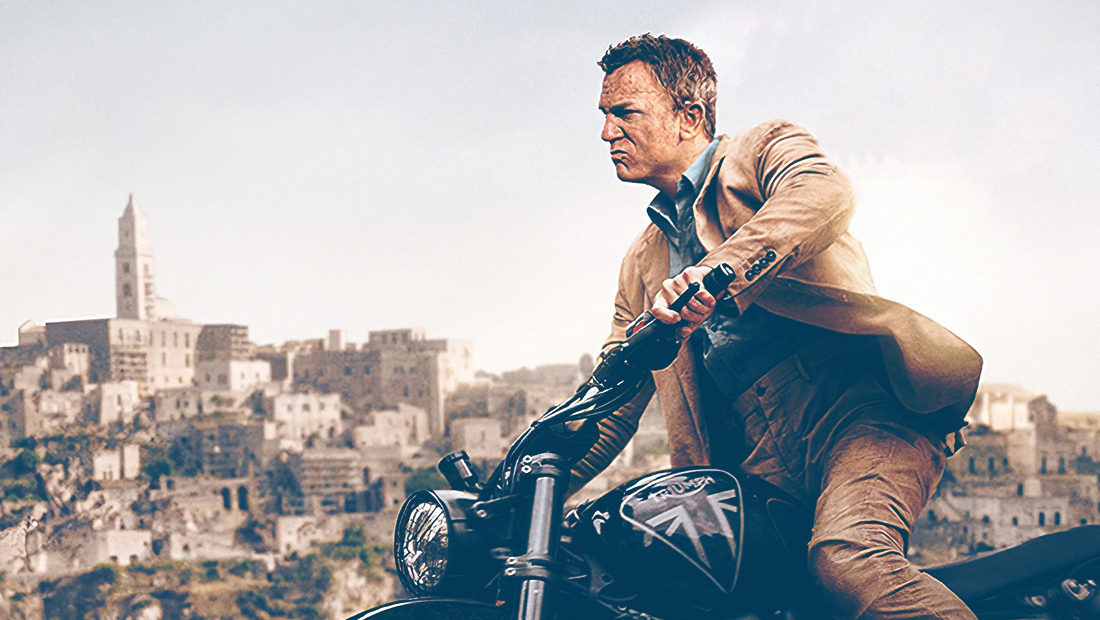 05 Oct

No Time to Die

"I have one word for you. Bond."

That is how Hans Zimmer invited me to be part of the amazing music team on No Time To Die. It had been pretty surreal receiving an email from one of his assistants telling me that Hans had tried to call me, it was much weirder to suddenly have his voice in my ear.

But, I could tell from just this initial, brief phone call, this was going to be an adventure like no other and lots of fun.

The following day I was sitting in a studio in Soho, listening to cues with other members of the music team, whilst waiting for the man himself to arrive. Caught in a whirlwind.

Bond and Zimmer.

Two words you can't turn down. Not that you'd want to but, still… Bond and Zimmer. Mad.

And what a sonic adventure it was. It was intimidating at first, not because of the size and weight of the project (Hans was an immensely jovial and accommodating team leader, for me at least!). More because the initial cues and sketches I was set to work on were already absolutely terrific sounding.

The brief was to add something new and interesting to the musc of Bond. To enhance and elevate, to provide a fresh and exhilirating palette of sounds, whilst remaining true to the spirit of Bond and also to Hans' vision.

I set about, over an intense two week period, creating a collection of synth patches (primarily for ZebraHZ, synth fact fans) that I felt would be suitable for the tone of the music I was listening to. Ideas with edge and atmosphere, that crossed the line between analogue and organic. Sounds that would support the music, add movement and character, and occasionally sounds that would blast out of the cues, providing impact and energy.

Then the gruelling (but fun, of course) work of taking these sounds and applying them to the fast and furious conveyer belt of cues being thrown my way started in earnest. It's a terrific way to work, especially for someone like myself who considers himself to be a composer as well as a synth programmer. There was much more synth programming to be done as well, as new ideas entered my brain.

Some of my more experimental ideas (such as some high tempo breakbeat during and action scene and a wistful, Vangelis-esque synth keys melody during a romantic scene) didn't get past the censors, alas. Haha.

This work lasted for several weeks. There were also further trips down to London to discuss ideas with Hans and the team and watch the film through a few times – aaaahhh, the bliss of pre-Covid times when one could travel and tit about at will. I even got to make my first ever visit to Air Lyndhurst studios and listen to some thunderous brass being recorded! Which was a serious treat. Another highlight was tucking into pastel de natas (which I had purchased for everyone!) on a big comfy sofa with sound design hero, Mel Wesson – another lovely chap.

It all seems such a long time ago now and, in very many senses, was a different time and a different world. It has been a long journey to the screen but, the wait has been worth it. The film is terrific, a stellar swansong for Daniel Craig (and by christ, it has been quite something to have been sat on THAT Hollywood secret for the best part of two years!).

I hope you all dig it too and I offer a huge thanks to Hans, and his generous and talented team (especially Alex, Alejandro, Steve, Shalini and Nicole), for providing me with the opportunity of a lifetime.

Oh, and finally, a very big thank you to Urs Heckmann – without whom none of it would have happened.

Time for a Martini, shaken and not stirred.