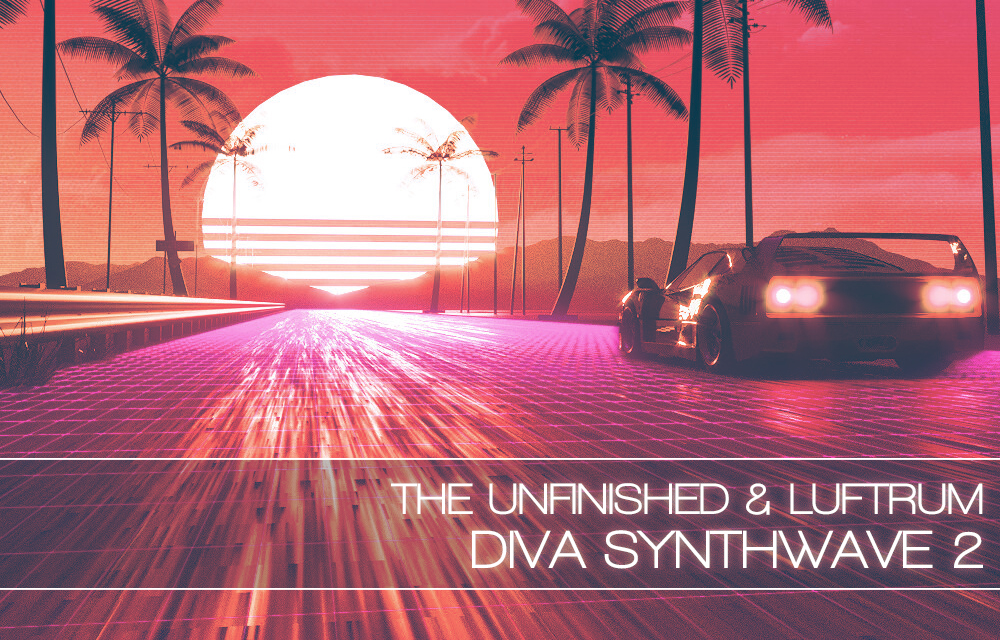 Product Details
Price: $39 (inc. VAT)
Date: 10/12/2019
The Unfinished and Luftrum have once again teamed up in the sound lab, this time to bring you Synthwave Diva 2, the follow-up to our collaboration from 2016.
The result is a release that sounds retroactive, yet both contemporary and innovative in its production, and full of our signature sounds – with playable synthpop leads, analog basslines, vibrant arps, funky basses and rich pads.
The set contains 128 fresh presets for Diva and begins where the first collab left off, taking inspiration from past pioneers and their modern day followers of synthwave, cinematic darksynth and modern synthpop. Influenced by the likes of John Carpenter, Le Matos, Michael Oakley, Timecop1983 and Kyle Dixon & Michael Stein and sprinkled with a hint of filmscore synthwork: think Perturbator meets Trent Reznor with a twist of aesthetic dreamwave and modern electronica on top.
All presets are fully NKS compatible and include NKS presets
Diva Synthwave 2 is available exclusively from Luftrum's website for $39 (inc. VAT), but will be 20% off until the end of December with the discount code returnofthediva.

DIVA SYNTHWAVE 2 DEMO TRACKS